Insights behind the scenes
There are some interesting personalities at STABL Energy who are invaluable to the company.
Today we sat down with our Head of Engineering Julian to learn more about him and his role at STABL Energy.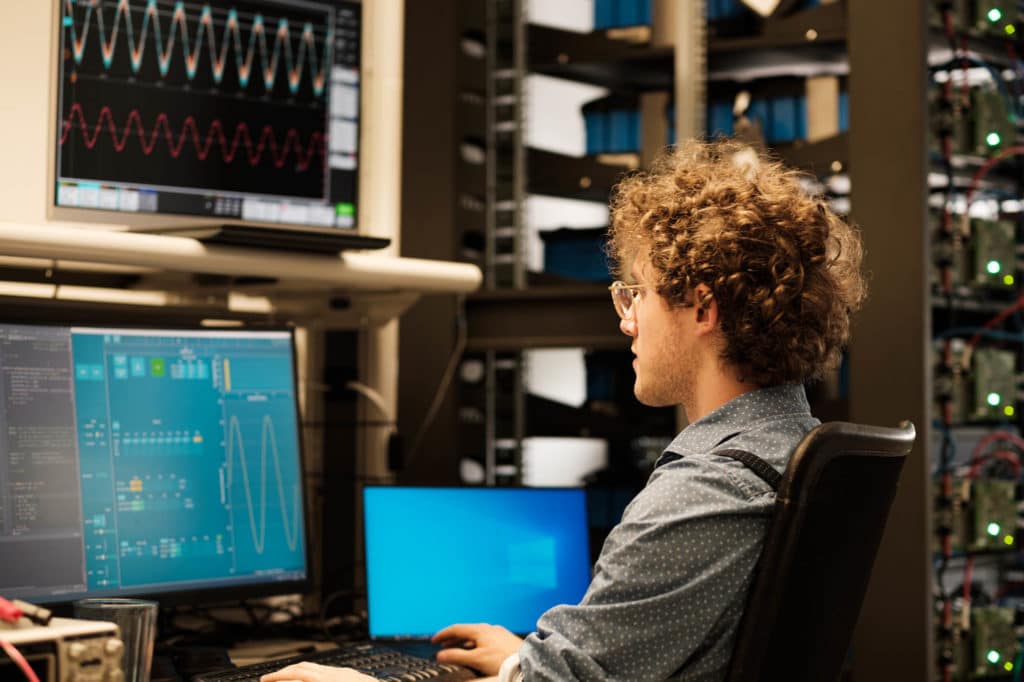 What is your story and how did you come to STABL Energy?
Speaking of which, what does a head of engineering do all day?
Do you work more in the office or more in the lab?
Is there such a thing as a typical working day for you?
How do you like working at STABL Energy?
Would you like to be part of the team?
STABL Energy is always looking for committed and creative employees in various areas of the company. If this brief insight into the processes at STABL Energy has excited you (and if you would like to meet Julian in person), then why not get in touch with us and become part of the team?
Are you ready for new challenges that you can grow with? We are looking forward to your application!
Even if none of the advertised positions suits you, you are welcome to apply to us proactively. Maybe you are exactly the employee we need without us knowing it. If terms like power electronics, kWh, electricity storage or embedded software mean something to you and you don't just think of Highway to Hell when you think of AC/DC, you could be a good fit for us!
You want to become part of the team? Then check out our career page or send a proactive application to jobs@stabl.com!
Are you interested in a STABL storage system?
Feel free to contact us! We look forward to hearing from you and answering your questions.