Make your company fit for the future
With STABL Energy, battery storage systems for trade and industry become economically and environmentally friendly. Thanks to our patented inverter technology, conversion losses can be reduced by up to 70%, which saves energy and therefore costs and minimizes CO2 emissions. In addition, STABL Energy is the first to enable the economical, safe and uncomplicated use of so-called reconditioned second-life batteries.
Too many batteries in electric cars are disposed of or laboriously recycled at the end of their service life, although they still have up to 80% of their original capacity and great potential.
STABL Energy gives these batteries a second life. Thanks to our patented inverter technology, we can offer energy storage solutions from second-life batteries with our partners - more sustainable and cheaper than other and new systems.
It is up to you whether you choose a storage system with new or used modules. We offer both!
Sign up for the waiting list and learn more about how we can convert your company to a long-term environmentally friendly and cost-reduced energy supply.
The advantages of environmentally friendly STABL battery storage systems
The advantages of STABL second-life storage
STABL Energy emerged from research projects at the Technical University of Munich, the University of the Armed Forces in Munich and the Osnabrück University of Applied Sciences. Since the foundation in January 2019 (then still as m-Bee GmbH), we have made it our mission to help future-oriented companies and businesses to focus on environmentally conscious sustainability.
Arthur Singer
Dr.-Ing., MBA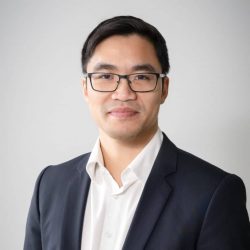 STABL Energy is supported by
STABL Energy was mentioned in